Does CBD help with sleep? Understanding the potential benefits of CBD for sleep in humans and pets has sparked significant interest in recent years. Many pet owners are now wondering if CBD can help their furry companions achieve better sleep as well.
In this blog, we'll look at the connection between CBD and canine sleep, the potential effects of CBD on sleep quality, and crucial factors to take into account when using CBD oil for dog as a canine sleep aid. Discover how CBD may provide a natural solution to support your dog's restful slumber and overall well-being.
Does CBD Help with Sleep in Dogs?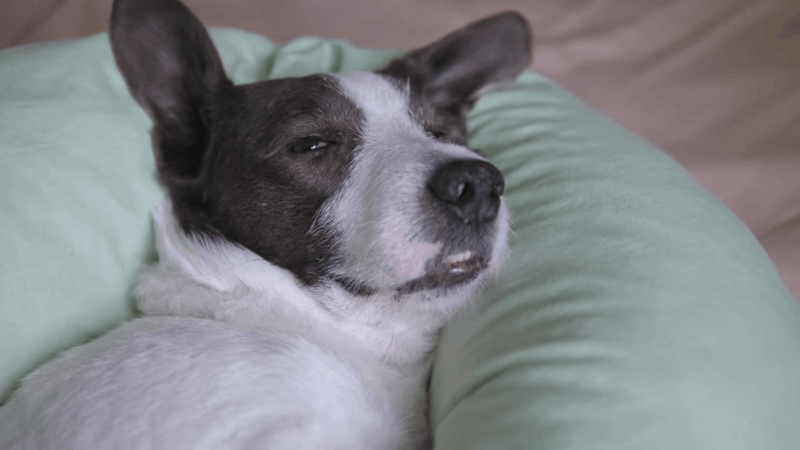 CBD has been suggested to help with sleep in dogs. Studies have shown that CBD may have calming effects on the nervous system, potentially promoting relaxation and improving sleep quality. We cannot deny the positive result in using CBD to help dogs with sleep-related issues, however, further research is needed.
The Importance of Sleep in Dogs
Dogs' general well-being and health greatly depend on their ability to sleep
Physical restoration: Sleep allows dogs to repair and rejuvenate their bodies, promoting muscle growth and tissue repair.
Mental rejuvenation: During sleep, dogs process information and consolidate memories, improving cognitive function and learning abilities.
Energy conservation: Adequate sleep helps dogs conserve energy, enabling them to be alert and active during their waking hours.
Immune system function: As it promotes the development of immune cells that protect against diseases and infections, sleep is crucial for a strong immune system.
Hormone regulation: Proper sleep helps regulate hormone levels in dogs, which affects various bodily functions, including metabolism and growth.
Emotional well-being: Sufficient sleep contributes to a balanced mood and emotional well-being in dogs, reducing the likelihood of anxiety or mood disorders.
Behavior management: In general, dogs who get adequate sleep are calmer, more focused, and behave better, making them simpler to train and be around.
Overall health: Inadequate sleep can cause obesity, reduced immunological function, and an increased chance of acquiring chronic illnesses in dogs.
Growth and development: Puppies, in particular, require ample sleep for proper growth and development of their bodies and brains.
Restoration of energy: Sleep helps dogs replenish their energy levels, ensuring they wake up refreshed and ready to engage in daily activities.
It's important to provide a comfortable and quiet sleep environment for dogs, establish regular sleep routines, and ensure they have adequate opportunity for restful sleep each day.
CBD and Its Potential Benefits for Sleep in Dogs
CBD has shown potential benefits for improving sleep in dogs. It interacts with the endocannabinoid system, which regulates various bodily functions, including sleep. CBD has been shown to help dogs sleep better by promoting relaxation, reducing anxiety, and alleviating discomfort.
However, to determine the appropriate dosage and to rule out any potential interactions with other medications, please consult with a veterinarian before using CBD for sleep issues in dogs.
Can CBD Make Dogs Sleepy?
Does CBD help with sleep in dogs? One common question that arises is whether CBD can make dogs sleepy. CBD interacts with the endocannabinoid system in their bodies, promoting relaxation and a sense of calm. This can lead to drowsiness and help dogs fall asleep more easily. However, the level of sleepiness experienced by dogs varies, so it's crucial to start with moderate doses and watch their response to ensure it's well-tolerated.
Common Concerns or Misconceptions about does CBD Help with Sleep in Dogs issue
There are several common concerns or misconceptions about CBD and sleep in dogs. Some of them include:
Sedation: One concern is that CBD will heavily sedate dogs and make them excessively sleepy. While CBD can promote relaxation and potentially induce drowsiness, it typically does not cause extreme sedation when used at appropriate dosages.
Dependency or addiction: Another misconception is that dogs can become dependent or addicted to CBD for sleep. CBD is not addictive, and dogs do not become physically dependent on it.
Immediate results: Some dog owners may expect immediate results when using CBD for sleep issues. Consistent use and patience are important to observe long-term benefits.
Interactions with medications: Concerns about potential interactions between CBD and other medications can arise. Before administering CBD to your furry friends, do not forget to get advice from an animal healthcare provider if they are taking other medications.
Safety and quality: There may be worries about the safety and quality of CBD products for pets. It's important to choose high-quality CBD products specifically formulated for pets.
Remember, every dog is unique, and the effects of CBD can vary. To address any issues or misconceptions and to assure the safe and appropriate use of CBD for sleep in dogs, check with a veterinarian who is knowledgeable with your dog's health history.
CBD for Dogs to Sleep: Which Product is Better?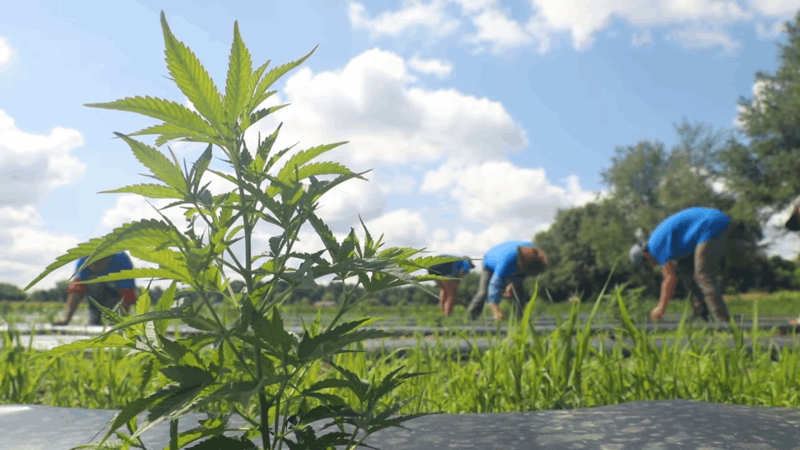 When it comes to choosing a CBD product to help dogs sleep, it's important to prioritize quality and safety. Look for reputable brands that provide third-party lab testing to ensure the product's potency and purity. Additionally, consider factors such as the CBD concentration, delivery method, and the specific needs of your dog to find the most suitable CBD product for promoting better sleep.
Different Forms of CBD Products Available for Dogs
There are several different forms of CBD products available for dogs. Some common forms include
CBD oil/tinctures: CBD oil is one of the most popular forms of CBD for dogs. CBD oil can be administered orally by placing drops directly into your dog's mouth or by mixing it with their food or treats.
CBD treats: CBD-infused treats are a convenient and tasty way to administer CBD to dogs. CBD treats are pre-dosed, making it simple to ensure your dog receives a consistent amount of CBD with each treat.
CBD capsules: CBD capsules are another option for dog owners. Capsules are a good choice for dogs who may not enjoy the taste of CBD oil or treats.
CBD topicals: CBD-infused topicals, such as balms or creams, are designed for external use on specific areas of your dog's body. These products are often used for localized relief from pain or skin irritations.
CBD sprays: CBD sprays are liquid formulations that can be sprayed directly into your dog's mouth or onto their food. They provide an easy and convenient way to administer CBD, especially for dogs who may be resistant to other forms of CBD products.
It's important to consider your dog's preferences, needs, and the desired dosage when choosing a CBD product. Additionally, ensure that you select products specifically formulated for dogs, as their CBD requirements may differ from humans. Always follow the recommended dosage instructions and consult with a veterinarian for guidance on selecting the most suitable form of CBD product for your dog.
How Can CBD Oil Boost Your Dog's Sleep?
When discussing does CBD help with sleep in dogs, it's important to explore how CBD oil specifically can boost your dog's sleep. CBD oil works in a number of different ways to improve your dog's sleep
Interaction with the endocannabinoid system: CBD oil interacts with the endocannabinoid system (ECS) in your dog's body. The ECS plays a crucial role in regulating various bodily functions, including sleep.
Reduction of anxiety and stress: CBD oil has been demonstrated to have anxiolytic qualities, which means it can help dogs manage with anxiety and stress. By calming the mind and soothing nerves, CBD oil helps create a more relaxed state, which is conducive to better sleep.
Regulation of sleep-wake cycle: CBD oil can impact the sleep-wake cycle by interacting with brain receptors. It may help regulate sleep patterns and promote a more consistent and restful sleep.
Pain relief: Dogs experiencing pain or discomfort may have difficulty falling asleep or staying asleep. CBD oil has analgesic properties, meaning it can help alleviate pain and discomfort, allowing your dog to rest more comfortably.
Anti-inflammatory effects: CBD oil has anti-inflammatory properties that can reduce inflammation, potentially promoting better sleep by reducing pain and inflammation-related sleep disturbances.
Relaxation and calming effects: By promoting a state of relaxation, CBD oil helps prepare the body and mind for sleep, making it easier for your dog to drift off and stay asleep.
It's crucial to remember that the benefits of CBD oil might vary depending on factors like the dog's physiology, dosage, and overall health. Pet owners should consult a vet before introducing CBD oil to their dog's routine to determine the ideal dosage and ensure its safe use.
How Much CBD for Good Night Sleep in Dogs?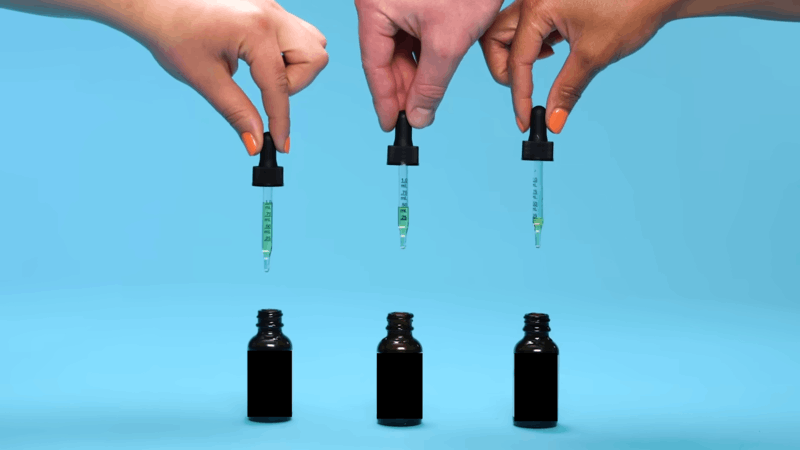 The optimal CBD dosage for supporting excellent night sleep in dogs depends on a variety of factors, including the dog's size, weight, overall health, and individual response to CBD. Do not forget to consult with a veterinarian and get advice about determining the ideal dosage of CBD oil for your beloved companions.
It should be started with a low dosage and gradually increase as needed. A common starting point is 0.25-0.5 mg of CBD per pound of body weight. Watch for alterations in their sleeping habits, demeanor, and general state of health. If your dog experiences any negative side effects like persistent tiredness or digestive problems, the dosage might be too high.
Remember that each dog is unique, and finding the proper dosage may necessitate some trial and error. To achieve a good night's sleep for your furry friends, working with a veterinarian is necessary. It can help ensure that you are administering the appropriate amount of CBD for your dog's specific needs.
Can I Give CBD for Puppies to Sleep?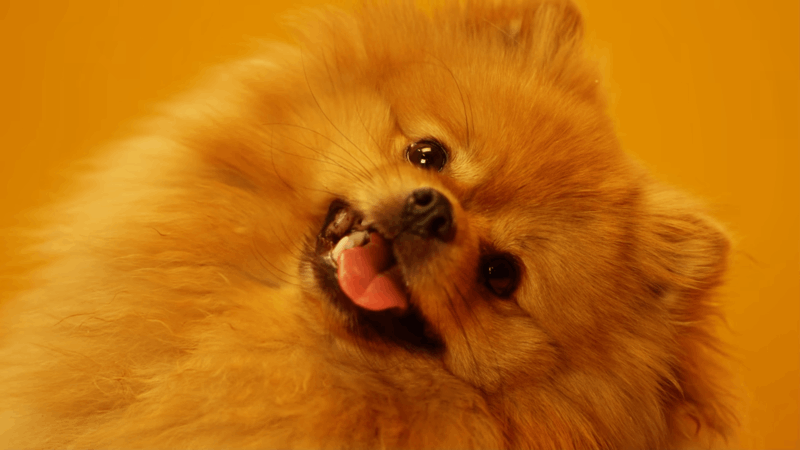 Regarding the question does CBD Help with sleep, it's important to note that when it comes to puppies, caution should be exercised with CBD use. Puppies have developing bodies and different needs compared to adult dogs. Their metabolism, sensitivity, and tolerance to substances may vary.
Additionally, puppies require sufficient sleep for their growth and development. The use of CBD in puppies should be approached with caution and under the guidance of a veterinarian. A veterinarian can assess the specific circumstances and health of the puppy and determine if CBD may be appropriate or if alternative methods should be considered to address any sleep issues.
Sleeping Pills for Dogs and CBD Products: How are They Different?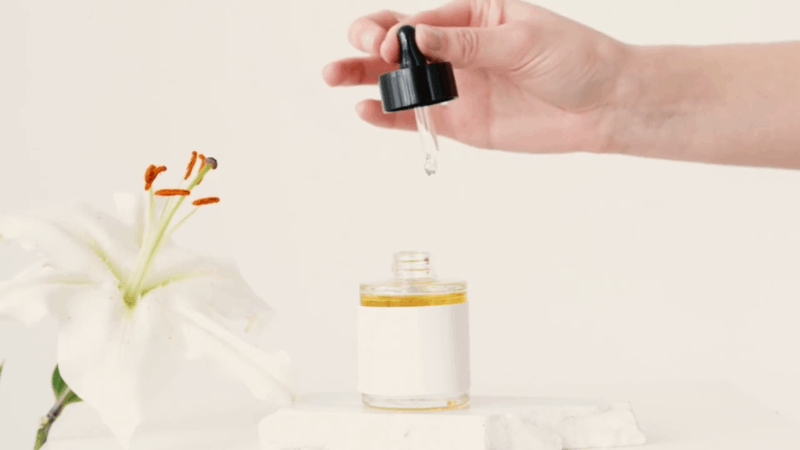 Sleeping pills for dogs and CBD products have notable differences:
| | | |
| --- | --- | --- |
| Aspect | Sleeping Pills for Dogs | CBD Products for Dogs |
| Mode of Action | Chemical compounds that induce sleep | Interaction with the endocannabinoid system to promote relaxation and potentially improve sleep patterns |
| Prescription Required | Typically requires a veterinarian's prescription | Generally available over-the-counter or as supplements |
| Potential Side Effects | May include drowsiness, lethargy, confusion, gastrointestinal issues, and dependency with prolonged use | Generally considered to have minimal side effects, though individual sensitivities or rare reactions are possible |
| Long-Term Use | May be used for short-term or specific situations under veterinary supervision due to potential side effects and dependency concerns | Can be used for longer periods with proper dosing and monitoring, though it's advisable to consult a veterinarian for guidance |
| Sleep Regulation | Induce sleep by altering brain chemistry | Help promote relaxation, reduce anxiety, and potentially regulate sleep-wake cycles, aiming to achieve better sleep naturally |
| Applicability | Typically used for acute sleep issues or specific conditions, and prescribed for targeted sleep management | Can be used for various purposes beyond sleep, such as anxiety reduction or pain management, while potentially improving sleep as a secondary benefit |
| Dosage and Adjustments | Requires precise dosing and adjustments based on the specific medication and individual dog's needs | Dosage can vary based on the concentration and form of CBD product, but typically allows more flexibility and adjustability |
Discussing your dog's sleep issues with a veterinarian is so important. They can provide professional guidance on the most suitable approach and address the underlying causes of sleep disturbances in your dog.
Conclusion
Does CBD help with sleep in dogs? The potential benefits of CBD for improving sleep in dogs are becoming increasingly recognized. While individual results may vary, CBD shows promise in promoting better sleep quality for dogs. And don't forget to speak with a veterinarian to establish the proper dosage and ensure the safe and efficient use of CBD for problems with sleep in dogs.

Hello, I am Hazel Bennett, an experienced copywriter specializing in the fascinating topic of CBD for dogs. With a passion for pet wellness and extensive knowledge of CBD's potential benefits, I am here to provide you with informative and engaging content.